Rivington and Blackrod Sixth Form students celebrate exceptional A level results
THURSDAY, 18TH AUGUST 2022
Students and teachers gathered at Rivington and Blackrod Sixth Form today to celebrate after receiving outstanding A level results. 77.6% of students received grades A*-C, some of the best in recent years. It was fantastic to see so many happy, beaming faces and eruptions of claps and cheers as our Year 13 students celebrated their achievements.
Director of Sixth Form Mrs J Stephens said: "A huge congratulations to our students this year who once again demonstrated hard work and determination to produce outstanding results. We are delighted and immensely proud of our students for all their hard work and for achieving such fantastic results.
"It has been a remarkable two years and I'm delighted that so many of our students will be heading off to their first choice universities, starting professional training or apprenticeships and that they will be in a position to achieve their ambitions and pursue brilliant careers.
"The students have taken full advantage of all the opportunities made available to them, and we wish them the best of luck as they embark on the next exciting phase of their lives."
The results truly reflect the hard work, adaptability, resilience and determination our students, staff, parents and the community have shown over the last two years and they should be proud of what they have achieved.
We wish everyone all the best with their future studies and look forward to seeing what the Class of 2022 will achieve in the future.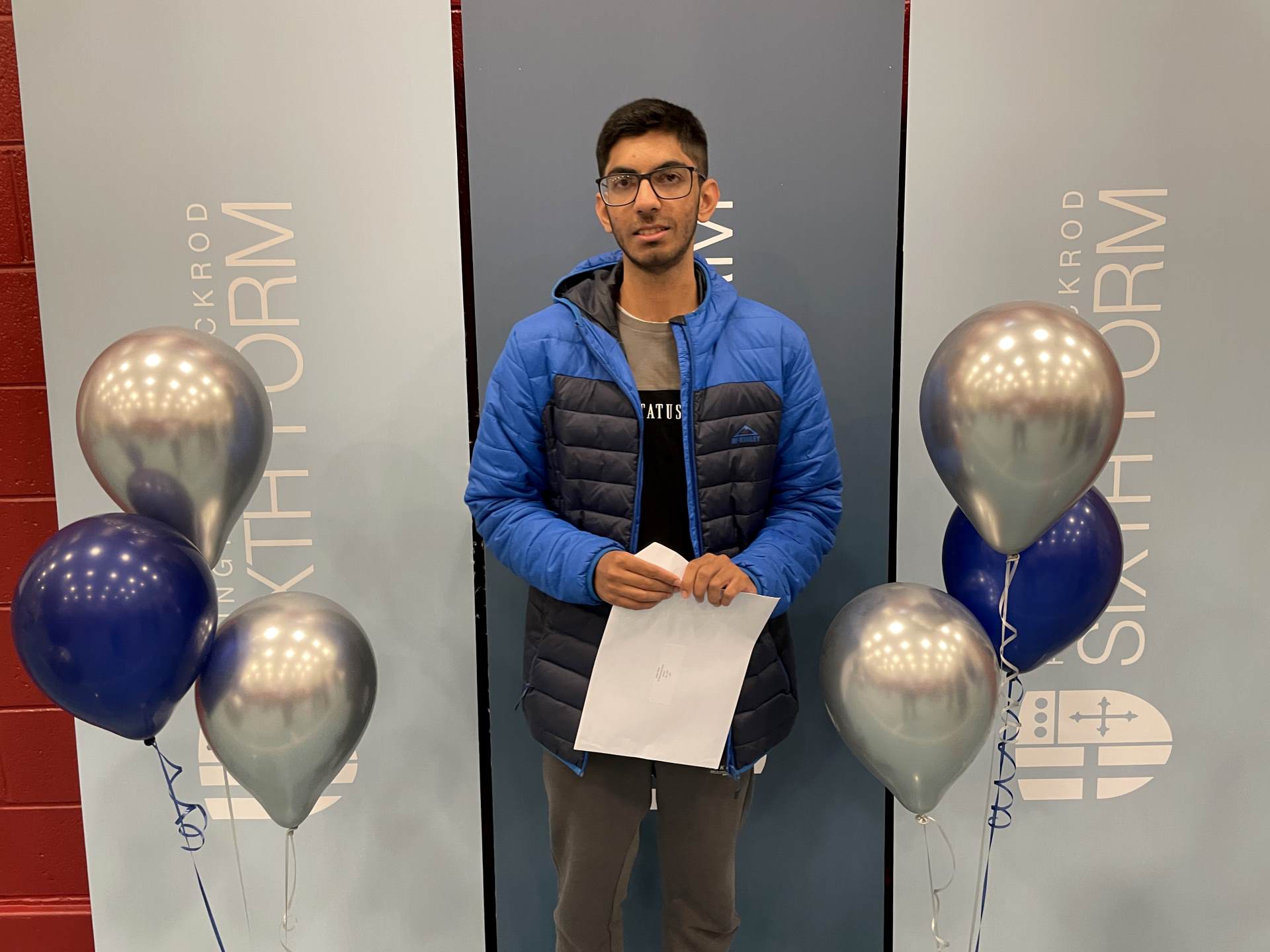 Rivington and Blackrod Sixth Form student receives four A*s
Take a look at some of our students collecting their results...